Airport Manager – Butler County Regional Airport
Full Time
$67,038.40 - $97,198.40 USD / Year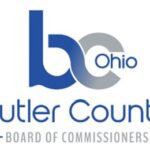 Website Butler County Commissioners
BUTLER COUNTY COMMISSIONERS PERSONNEL OFFICE ANNOUNCEMENT OF VACANCY
Posting Date: 8/04/2023
Agency: Butler County Board of Commissioners
Job Title: Airport Manager
Classified: □ Unclassified: X
Bargaining Unit: Yes □ No X
Overtime Exempt: X Yes □ No
Salary: $67,038.40 – $97,198.40
Work Location: 130 High St, Hamilton OH 45011
Hours of Work: 7:30 am – 4:00 pm M-F
ESSENTIAL FUNCTIONS:
1)  Oversee and coordinate the existing and planned development and expansion of the Butler County Regional Airport, as well as the Airport's role in regional economic development.
2)  Work with Development Director on all grant applications; assist with long-term fiscal and facility planning.
3)  Prepare budgets and financial reports.
4)  Perform all administrative, managerial and technical work in directing the operations of the Airport.
5)  Manage contract of the Fixed Base Operator (FBO), including the FBO's compliance with its contract with the County.
6)  Manage maintenance contracts.
7)  Ensure facilities are well maintained.
8) Oversee lease payments and assist with lease renewals.
9)  Ensure Airport is operated in compliance of all FAA safety requirements.
10)  Meet all job safety requirements and all applicable OSHA safety standards that pertain to essential functions.
11)  Maintain airport website.
12)  Work with Airport customers and stakeholders, respond to inquiries in-person, by phone, email or website.
REQUIRED QUALIFICATIONS:
•Bachelor's degree in aviation management, business administration or a related field; or
•Five (5) years management of a small or medium sized hub or reliever airport with knowledge of FAA,Ohio, and county and city laws and regulations governing airports and aviation; or
•Any combination of education, experience and/or training equivalent to the stated minimum qualifications.
SELECTION PROCEDURE: Resumes and Interviews
SUBMIT COVER LETTER AND RESUME TO: resumes@bcohio.us (Please indicate job title in subject line)
BUTLER COUNTY WILL CONSIDER INTERNAL APPLICANTS PRIOR TO EXTERNAL APPLICANTS. Pursuant to the Americans with Disability Act of 1993, Butler County will consider all qualified applicants for employment, including persons with disabilities. The applicant must be able to perform the essential functions of this job with or without reasonable accommodation. Upon the request of any qualified applicant, this office will evaluate any reasonable accommodation that may be needed to enable a disabled person to participate in the application process or perform these essential duties. AN EQUAL OPPORTUNITY EMPLOYER