City Planner/Zoning Administrator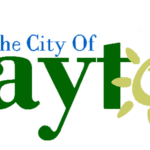 The City of Clayton is looking for a dynamic, creative, and motivated self-starter to serve as the next City Planner/Zoning Administrator. An integral part of the economic development team, the City Planner/Zoning Administrator will serve as the staff liaison to the Board of Zoning Appeals and Planning Commission. An ability to interact with the public is essential, as this position will handle calls, questions, and requests from the general public daily. The City Planner/Zoning Administrator reports to the Director of Development and is expected to provide valuable input on the current and future planning and land use of the city. Clayton City Council recently approved the updated Comprehensive Land Use Plan, otherwise known as PLAN Clayton, and this position will be instrumental in carrying out the vision and goals highlighted throughout the document.
The minimum qualifications for the position are a bachelor's degree in Urban Planning or a closely related field and three years of applicable experience in municipal planning or zoning. The annual salary for this exempt full-time position is commensurate with experience and ranges from $50,301 to $87,233.
Interested applicants are encouraged to review the job description, obtain an application, and submit a completed application and resume to the attention of Elaine Wittman, Assistant to the City Manager, City of Clayton, 6996 Taywood Road, Englewood, OH, 45322, or ewittman@clayton.oh.us. Applications will be accepted until 4:30 PM, Thursday, June 1, 2023.