Diversity, Equity and Inclusion Director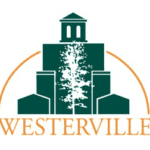 Website City of Westerville
Westerville's strategic framework promotes an environment of equity to position us as a leading community in Central Ohio. Home to events and nonprofit organizations, Westerville has demonstrated a strong commitment to community engagement and public education.
The DEI Director bridges the gap between the City's internal programs and external efforts. From training to purchasing to representation and programming, the DEI Director connects people to services and services to results. The successful applicant will serve to enrich and broaden the talents, skills and abilities among our workforce, including thoughtful analysis on internal policies along with building alliances with external organizations. The DEI Director holds the roles of educator, builder, and reformer in our DEI framework.
Nature of Work
The DEI Officer collaborates with key stakeholders to design, implement and evaluate diversity, equity and inclusion programs to align with organizational goals and ensure compliance with local, state and federal legislation. Provides consulting, training and coaching for employees and managers on diversity issues. Creates strategies, reports, and performance metrics for diversity, equity and inclusion in all areas including: economic development, community development, purchasing, recruitment, retention and employee education.
In order to be considered for this position applications must apply through https://www.westerville.org/services/human-resources/employment