Senior Planner/Development Officer
Full Time
$53,000-$75,000 USD / Year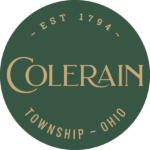 Colerain Township is pleased to announce the recruitment for the position of Senior Planner/Development Officer with the Development Department.
Under the supervision of the Director of Development, this position will perform a variety of routine and complex professional level duties and services such as: the review of site and construction plans; conduct field inspections of signage, new construction, and existing properties; provide technical guidance and training to other planning and technical staff; oversee the day-to-day operation of the planning and development counter and current planning and development projects, particularly in the areas of single-family, multi-family and commercial design review.
The Senior Planner/Development Officer will ensure compliance with the Colerain Township Zoning Codes and contribute to long- and short-range planning programs of the Township, including the development and implementation of land use or other township plans and policies and potentially production of graphic content for various departments (including GIS).
The Senior Planner/Development Officer will work with other Township departments, the Township Zoning Commission and/or the Board of Zoning and Appeals, external agencies, the business community, neighborhood associations, and the general public on policies and procedures, regulations, design guidelines and other related land use, environmental and planning policies and procedures; and provide support to the Director of Development.
To apply, please visit www.Colerain.org. Colerain Township is an Equal Opportunity Employer.