Assistant Chief of Police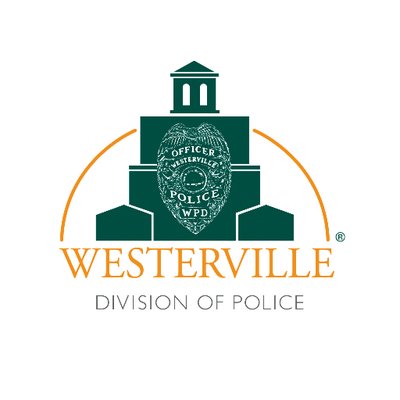 Full Time
$95,929-$143,956 USD / Year
Management Associates of Southwest Ohio, LLC
INTRODUCTION
The City of Westerville, Ohio is seeking a proven law enforcement professional to serve as one of three Assistant Chiefs of Police. The successful candidate will join an enthusiastic leadership team of police professionals who uphold the proud traditions of the Westerville Division of Police while pursuing a new vision of innovation and excellence. The successful candidate will be a forward thinking, collaborative, customer-focused, innovative, and technically competent leader, who is enthusiastic about the profession of policing and its future.
THE COMMUNITY
Westerville's heritage, natural beauty, and careful planning make it a special place to call home. Located in the northeast corner of Ohio's fastest growing region, Westerville is a vital city of more than 40,000 residents, a leader in job creation, and is located just 10 miles from the John Glenn-Columbus International Airport and the state capital of Columbus. The city is located within both Franklin and Delaware counties and is the proud home of Otterbein University, a highly acclaimed four-year liberal arts institution, which serves 2,400 undergraduate and graduate students.
Westerville is home to many distinctive neighborhoods, offering a multitude of housing styles and price points for new residents. Its Uptown District is a historic, vibrant and charming shopping district with retail, office and homes dating back to the 19th century and is located a short walk from the Otterbein University campus. The community boasts 41 parks and a recently expanded, state-of-the-art, indoor recreation facility. Westerville, commonly referred to as "a city within a park", operates an accredited, nationally recognized Parks & Recreation system.
The City of Westerville is a Home Rule Charter City. The Westerville City Charter establishes it as a Council-Manager form of government. Such a form consists of a legislative body – City Council – elected by popular vote of its citizens and is responsible for policy-making. City Council, in turn, appoints a central administrator, known as a City Manager, who is responsible for the day-to-day operations of the city. The Westerville Chief of Police reports to the City Manager.
Westerville's strategic location, coupled with its innovative spirit and full offering of attractively priced municipal utilities, has made it a leading choice for new and expanding businesses. Its economic development success and sound fiscal management practices make for a very stable forecast for the community's financial future as represented by its superior bond rating and robust reserves. The City possesses the financial ability to provide high quality services to the community.
Westerville is a full-service city providing police, fire, EMS, central 9-1-1 dispatch, utilities (electric, water & sewer), street services, waste management, parks & recreation, planning & zoning, engineering, building inspection, economic/development services and a Mayor's Court.
THE DIVISION OF POLICE
The Division's 116 members (77 sworn, 33 civilian, 6 part-time) strive to make their core values of integrity, commitment, accountability, respect and empathy an integral part of their daily lives. The Division publicly reinforces and exemplifies this commitment and has been a CALEA-accredited agency since 2021.
The Division operates with an annual budget of $19 million, offering a full complement of top-quality services including:
•    street patrol and operations
•    membership in the Delaware Tactical Unit
•    K-9 unit (patrol K-9 and therapy K-9)
•    professional standards section (internal affairs, training, CALEA accreditation management)
•    a detective bureau
•    school resource officer program
•    community services programming such as D.A.R.E., Citizen Police Academy, Youth Police Academy, and a public safety cadet post
•    communications operations, including but not limited to police and fire dispatch and 9-1-1 call routing and response
•    records and property management section
•    volunteer reserve unit
The Division has earned the trust and confidence of its residents and businesses. In 2019, Westerville voters resoundingly approved a 0.96 mill, 20-year bond levy in support of a new state of the art, $20 million dollar Justice Center. The community dedicated and the Division occupied the new Justice Center in September 2022. This outstanding 60,000 square foot facility houses all police operations, communications, administration, and support services, complete with a ten-lane indoor firing range, 300 degree VirTra simulator and full service fitness center. The building also houses the Mayor's Court, which has the responsibility for police records.
The Chief of Police anticipates stability among the executive staff for the foreseeable future. This presents a great opportunity for the successful candidate to be part of a stable team to create and implement innovative programming and vision.
Further information regarding the full services of the Division of Police is available on the city's website:
www.westerville.org www.westerville.org/services/police
DUTIES AND RESPONSIBILITIES
The successful candidate will be capable of performing the following duties and responsibilities:
1.    Communications/Dispatch – The successful candidate will be responsible for the strategic success of the communications/ dispatch center. Under the day-to-day supervision of a full-time communications manager, the dispatch center is key to the overall effectiveness of the City's public safety services. The center supports police and fire. The communications manager of over 20 years recently retired and an experienced interim manager is currently in place. The successful candidate will demonstrate the ability to provide effective leadership to the civilian staff of this operation to ensure its tradition of high quality service to those it supports, while continuously improving skill sets, technologies and customer service.
2.    Records – Records and evidence technicians provide assistance not only to Division personnel, but to the public as well. Duties include evidence room management and intake, disseminating reports, record checks, bike registrations, medication disposal, impound releases, expediting non-emergency calls, assisting visitors, and processing evidence. Police and public records have been consolidated under the Clerk/Court Administrator. The successful candidate will provide leadership, oversight and support to this area.
3.    Special projects and programs – The successful candidate will work alongside the Chief of Police and Assistant Chiefs of Police regarding employee wellness, volunteers, schools, and other outward facing community programs and engagements.
4.    Justice Center – The successful candidate will play a role in managing the new state-of-the-art Justice Center facility and will recommend policies and initiatives to utilize the attributes, efficiencies and advantages of this facility to the benefit of the entire organization.
5.    Community Relations – The successful candidate will be a strong visible leader within the community and will endeavor to build upon and strengthen the outstanding relationships that currently exist among the police staff, residents, businesses, Otterbein University, the Westerville City Schools, and various non-profit and civic organizations.
6.    Technology – The successful candidate will embrace and utilize technology as an increasingly effective and efficient tool for the delivery of police services via best practices.
7.    Embrace and promote an environment of continuous improvement, creativity and innovation.
8.    Change in Duties and Responsibilities – As deemed necessary, the Chief of Police may modify and/or assign other duties and responsibilities to the Assistant Chiefs of Police for professional growth opportunities and/or for the benefit of the organization.
THE IDEAL CANDIDATE WILL:
1.       Collaborate in order to build upon the strong community ties that exist among the Westerville Police Division, its citizenry, business community and the educational institutions it serves.
2.       Interact on a routine basis with other directors and associated divisions and departments of the City of Westerville. Proactive communication, engagement, collaboration and customer-focus among the city's departments and divisions is a hallmark of the positive culture that is the City of Westerville and a requirement among the police leadership team.
3.       Engage and build trust and confidence with staff, professional colleagues, and external agencies.
4.       Possess competence in current and evolving law enforcement practices, techniques and technologies.
5.       Possess knowledge of and experience in internal affairs investigations and procedures.
6.       Competence in budget forecasting and management.
7.       Has knowledge of and experience in labor relations and collective bargaining agreements.
8.       Forecast and plan for the law enforcement needs of the community.
9.       Effectively articulate the mission and vision of the police division within its ranks as well as to those it serves.
10.     Support the efforts of the City to promote a safe and inclusive community.
11.    Create and innovate using technological applications and best practices that are available to law enforcement in order to efficiently and cost- effectively conduct its operations.
12.    Enumerate and champion comprehensive recommendations about critical issues impacting the administration of law enforcement services throughout the community.
13.    Be politically savvy. The successful candidate must possess this critical skill. "Political savvy" is the ability of a leader to maximize and leverage relationships with others around them by possessing:
•      social awareness – being self-aware and aware of others;
•      interpersonal influence – encouraging others, establishing positive rapport and communication, exercising good judgment;
•      networking ability – developing and maintaining good relationships for mutual benefit;
•      active listening – listen to understand, reduce friction and be empathetic;
•      effective management up and down – understand supervisors' needs and needs of the team, keep supervisor, peers and team members informed, treat all team members as they have equal importance within the organization, and collaborate to solve issues.
14.    Lead by example and maintain the highest level of professionalism, demeanor and personal appearance, while possessing the will to hold others within the police division to the same expectations and standards.
MINIMUM QUALIFICATIONS:
1.    Possess a bachelor's degree in a related field of study from a fully accredited institution of higher learning. Master's degree and/or certificate of training from a senior police leadership training course preferred.
2.    Must have achieved the rank of sergeant or above with a minimum of seven years of police supervisory experience. Senior command staff experience as an assistant/deputy chief, captain or lieutenant is preferred.
3.    Experience policing in a similar size community is preferred.
4.    Ability to successfully lead and manage sworn and non-sworn staff.
5.    The successful candidate will possess or commit to possess an Ohio law enforcement certification within six months of a conditional appointment.
COMPENSATION AND BENEFITS
The compensation package includes a salary range of $95,929-$143,956 and a highly competitive fringe benefit offering. The wage/benefit package offered will ultimately be commensurate with the skills, experience and educational qualifications of the successful candidate. Confidentiality of applicants under Ohio Law cannot be guaranteed.
HOW TO APPLY
Interested candidates for this exceptional law enforcement career opportunity should submit a detailed resume with current salary to:
Gregory B. Horn
Managing Partner
Management Associates of Southwest Ohio, LLC Dayton, Ohio 45459
Direct line: 937-478-6385 | gbhorncm@gmail.com
Electronic submission/correspondence is preferred.
Applications/resumes are encouraged to be received by March 10, 2023 in order to be given the utmost consideration, although applications will be accepted until the position is filled.
The City of Westerville, Ohio, is an Equal Opportunity Employer.