Career Development and Succession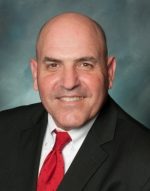 Author: Wayne S. Davis, City Manager of Centerville
At the Ohio City/County Management (OCMA) Conference held in Columbus on April 5 -7, 2023, I was humbled to receive the 2023 Career Achievement Award from my colleagues in local government from across the great state of Ohio. While it is debatable as to whether I should have received the award, I can say that my family and the people I have worked for and with over the last 32 years are primarily responsible for my success. This includes not only my wife, children, grandchildren and in-laws, but also my peers, Council members, coworkers and contractors. I can safely say that I received more than I gave throughout my career.  
One of the things I reminisced about during the conference was the great talent in the profession that is up and coming across the State. This includes our own staff: Mariah Vogelgesang (Assistant City Manager), Pat Turnbull (Public Works Director), Kate Bostdorff (Communications Director), Matt Brown (Police Chief), Tyler Roark (Finance Director), Jim Brinegar (Engineer), Ryan Collins (IT Director), Jenn McCormick (HR Director), Erik Collins (Development Director), and Holly Bricker (Executive Assistant). While some of these staff may not endeavor to pursue a career in city management, they are all very capable and qualified to do so, without a doubt. In our roles as managers, there is nothing more important than to develop and mentor staff, and there is nothing more rewarding than seeing staff members grow and lead. I have been fortunate to see some of the best flourish.
Highlighted above are the current leaders and professionals on Centerville's staff; however, it is also critically important to highlight those leaders from across the state, particularly those who are taking on these roles early in their careers. This list includes Bryan Heck from Springfield; Jeff Weckbach from Colerain Township; Joshua Smith from Hamilton; Michael Norton-Smith from Madeira; Dan Wendt, Amber Holloway, and Kurt Althouse from Vandalia; Mike Thonnerieux, Scott Kujawa, Mike Brem and Ian Emmons from Washington Township; Dan Ralley from Hilliard; Robert Fowler from Mentor; Matt Greeson in Kettering; Kyle Kridler from Delaware; Aubrey Hale from Grandview Heights; Andrew Bowsher from Sidney; Paul Oberdorfer from Piqua; Ben Gunderson from Minerva, Charlotte Colley who is in transition; and Jackie Thiel from Upper Arlington. This is a very strong list and is obviously not comprehensive, but these people are the future of our profession. We should have complete confidence that the profession is in excellent hands.
Succession is incumbent on those managers who are appointed to their positions. It is imperative to undertake the challenge to ensure continuity of quality leadership in their communities, yet so many do not take the time to do so. This work that we do is not about us, rather it is about the communities we serve. It is important that we have the right people (perhaps the Level Five Leaders that Jim Collins describes in Good to Great) to ensure that our profession evolves and our communities grow.
I humbly thank you for the award, and I dedicate it to all of the people highlighted above and those who I unintentionally left out. Thank you for letting me serve alongside each of you.
Wayne S. Davis
Centerville City Manager