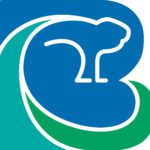 Website City of Beavercreek
The City of Beavercreek is accepting applications for a full time Human Resources Director.  This position is responsible for the human resource management function of the City of Beavercreek, and makes recommendations regarding the recruitment, hiring, training, firing, discipline, compensation, benefits, and evaluation of City employees.
Graduation from an accredited college or university with an bachelor's degree in Human Resources, Public Administration, or a related field, supplemented by at least four years of responsible experience in executive administrative work; or any combination of training and experience which provides the desired knowledge, skills, and abilities, as well as Human Resources Certification, such as SHRM-CP and/or HRCI-PHR are preferred.