Apply to be an OCMA Board Member At-Large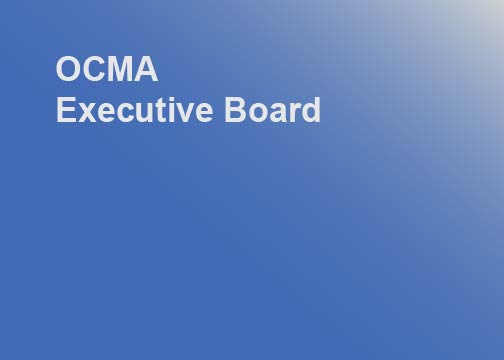 Effective July 1, 2023, the slate of officers of the OCMA Executive Board will change based upon term limits and role transitions. This change will result in an at-large board vacancy.
Election of a nominated individual will take place at the OCMA Business Meeting which will be held during the OCMA Conference in April 2023.
Apply
If you are interested in serving on the OCMA Board, please email the OCMA Secretariat at ocmaohio@gmail.com by February 10, 2023 with the following two items:
1. Letter of Interest – one page
2. Resume – one page
---
Board Member Requirements
To be an OCMA Board Member, you must be actively employed as one of the following:
City/Village/Township Administrator/Manager
County Administrator
Public Safety Director
Assistant or Assistant to: City/Village/Township Administrator/Manager, Public Safety Director or Department Director level so long as a majority of the OCMA Executive Board remains at the Manager/Administrator level
---
Board Member Responsibilities
As an OCMA Board Member, some of your responsibilities include but are not limited to:
Attend Board Meetings (usually 6 per year)
Vote on motions made during board meetings
Review new member applications
Answer questions from OCMA members and the public
The most senior board member serves on the ICMA Conference Planning Committee
Service on the Board can total 6 years:
Year 1 – Board Member at-large
Year 2 – Board Member at-large
Year 3 – Senior Board Member at-large
Year 4 – Vice President
Year 5 – President
Year 6 – Immediate Past President