Connection to the Corridor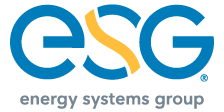 Economic development professionals agree that there is a link between government buildings and the local economy in what has been labeled the Connection to the Corridor. When cities and local governments invest in critical government facilities and assets, they create an image that is broadcast to the outside world. This image is crucial because perception is everything when attracting new businesses and residents to a community. Now, more than ever, local government needs to look the part.
Cities Must Reinvest in Their Buildings
With today's transient workforce, employees have the ability to work anywhere, and businesses today have more choices than ever in terms of where to locate. Selecting a site requires a lot of considerations — high speed broadband, cost and availability of transportation, utilities, incentives, taxes, as well as an available, trained workforce. So how does this relate to the condition of city hall?
Real Estate and Economic Growth
In addition to creating an attractive city image, investing in public facilities supports local real estate values, which can be a significant contributor to economic development. Government facilities can provide stability in real estate value that helps retain current residents while also attracting new residents. This retention and influx is important not just for property taxes, but also because it provides the necessary talent to support current and new businesses that will drive economic growth.
In addition to improving government facilities in regular use, cities can also focus on improving underutilized
or even vacant government-owned space that needs to be remodeled or repurposed. With the continued growth of government services or temporary programs like the American Rescue Plan Act (ARPA), a municipality can provide flexible and on-demand spaces for piloting new government programs or supporting the needs of community partners, which can further contribute to a growing, dynamic corridor.
Moreover, many cities tend to build a new building without necessarily demolishing the existing structure. In some cases, there may be an opportunity to save capital funds by carrying out an exterior facelift or complete renovation to the facility, whether that be an old fire station, public works building, or a commercial building purchased by the municipality for future development.
ESG Modernizes Municipal Infrastructure
We Handle the Details
ENERGY SYSTEMS GROUP® (ESG) has been helping cities address their facility needs for more than 25
years. Many cities fall behind on facility improvements and never present their best image because they get hamstrung by the development, procurement, and management required to execute these projects. ESG helps customers succeed by handling the heavy lifting and acting as the sole source of responsibility, managing the various development stages and parties involved in the project. We help create economics around projects that make sense, and we can help customers navigate supply chain and labor factors while integrating these into a workable schedule. We can help you, but it starts with a procurement process to select a partner like ESG to co-author a plan that aligns with your goals.
Our Collaborative Approach
Our approach is collaborative. At the conceptual stage of a project, we listen to our customers to understand their external pressures and how they are impacting their goals. We are skilled at listening to customer goals and packaging a technical and financial plan around achieving them using existing legislation to support the procurement. We identify, integrate, and implement comprehensive technology solutions that drive revenue, reduce costs, and promote security and sustainability.
When cities and local governments invest in critical government facilities and assets, they create an image that is broadcast to the outside world.
Keith Valiquette
CEM, PE, LEED AP
Energy Systems Group
www.energysystemsgroup.com