Full Time
$110,786.00 to $123,095.00 USD / Year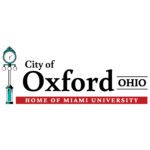 The City of Oxford, Ohio, is one of America's best college towns and the proud home of Miami University. We are a full-service city with a population of 23,035, and the City's all-funds budget is $48.7 million with 127 FT employees.
We value Service Excellence, Fiscal Responsibility, and Government Transparency. We seek applicants for our Finance Director position who share these values and will be an integral part of our team.
This position is appointed by and reports to the 7 member nonpartisan City Council. The position requires a bachelor's degree in accounting, business or public administration, or a related field with an emphasis on governmental finance and accounting; 7 years of progressively responsible experience in public finance and accounting, including two years of supervisory experience; or any combination of education, training, and work experience.
The salary range for the position is $110,786.00 to $123,095.00, with excellent benefits. Application review will begin on May 19, 2023, but the position will remain open until filled.