Population Growth In Ohio Focused In Central Ohio
The Greater Ohio Policy Center's new report confirms demographic and economic trends in most of the state deviate from Columbus city and metro area. Tailored policies are needed for Ohio's legacy areas where populations are not growing and residents are aging.
What are the indications that Ohio is a legacy state?
64% of Ohioans live in a legacy city or the metro area anchored by one
Only 18% of the state's population lives in Columbus or its metro
A majority of places in Ohio experienced population losses from 2000-2020. (map depicts 2000-2020 population change for cities, counties, and metros)
Ohio had a population gain of 3% from 2000 to 2020 but when the Columbus metro is removed, the parts of Ohio outside the Columbus area experienced loss of –1%, or net loss of 100,000 residents
The state as a whole, and cities and metros outside central Ohio, experienced significant decreases in people under age 54. (See chart)
Ohio's median household income is lower than the national average and has not kept pace with increases nationally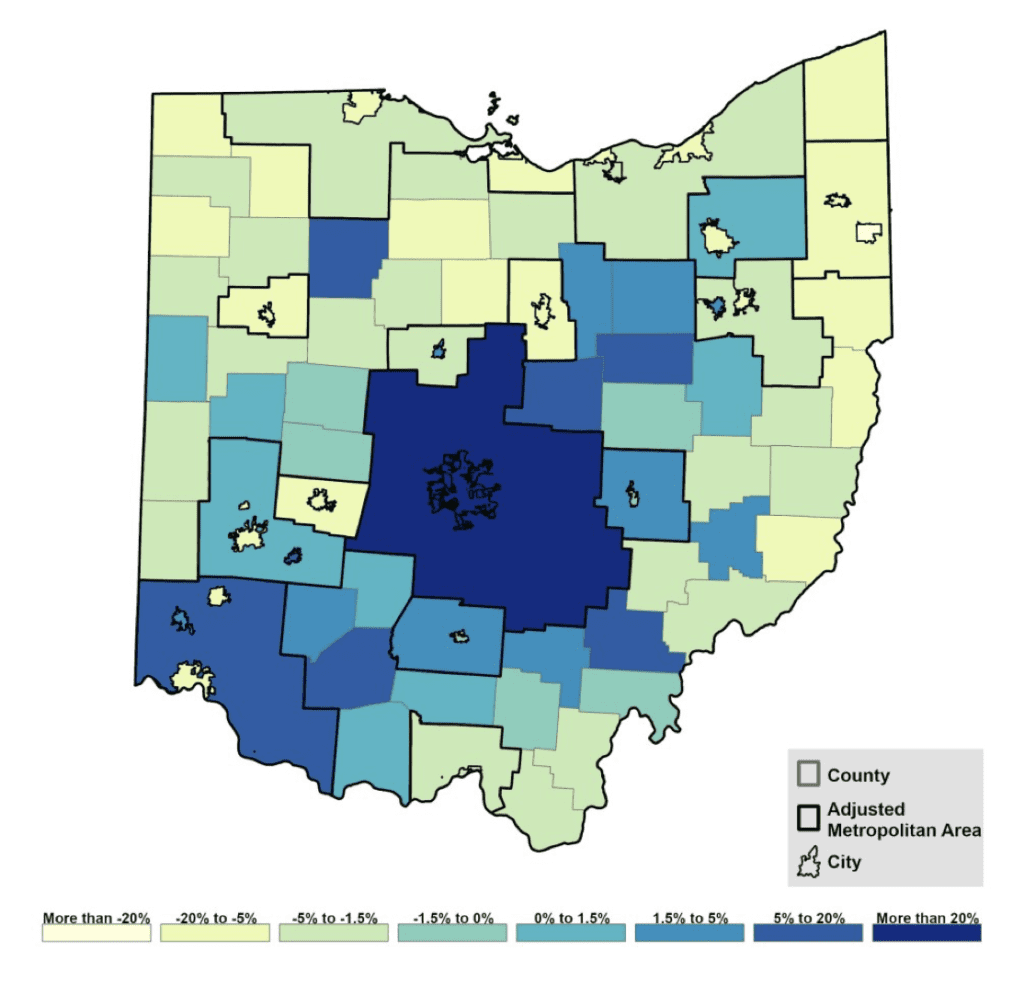 What types of policies do legacy places need? Legacy areas of the state need different policies from Columbus that are designed to:
Protect the Fiscal Health of Ohio's Cities
Invest in Existing Places
Reimagine Local Zoning
Champion Public Transit
Reduce Risk and Increase Production in Legacy City Real Estate Markets